Brown Girls Brother
This is our first loc journey update for Brown Girls Brother's hair. He got his twists for locs on May 31, 2013. You can view it
here.
From May 31-June 22nd, he did not allow any water to touch his hair because he didn't want his twist to come a loose. He wanted to make sure his hair locked before he allowed water to touch it. He wore a shower cap while in the shower and he slept with a
do rag
each night to keep his twist neat and in place.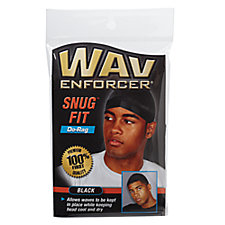 Do Rag
On June 22, 2013, four weeks later, he did a hot rinse.
What is a hot rinse? While in the shower, he put the water on as hot as he could stand it, then he rinsed his scalp.
After he hot rinsed his hair, I sprayed it with the homemade Itch Free Spray below.
DIY-Itch Free Moisturizer Concoction
Items You Need:
2 oz. Sea Breeze
1 oz. Witch Hazel
1 oz. Fixed oil of your choice: Castor oil,Coconut oil, Grapeseed oil, Olive oil etc.
Spray Bottle
Directions: First add the tea tree oil to the castor oil and mix. Then add the castor oil and the other ingredients to the spray bottle and shake. Spray to scalp for a cool, fresh, itch free, moisturized feeling!
I will be posting a review on this soon!
I applied the tight hold to each damp twist being sure to add his new growth to the twist so that it can lock.
Then I clamped each twist at the root.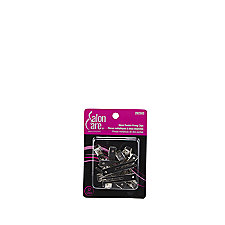 Hair Clamps
I applied spray, as needed, to twist that may have dried during the process. Don't add too much spray because you don't the twist to become loose.
After I finished, he sat under the dryer for about 15 minutes. We will repeat this process every few weeks. The next time, he will wash his scalp if we think the locks are set.
Are you or Do you know anybody with starter twist going through the loc journey?
XOXO,
Brown Girls Hair